Meet the Advisory Board: How Theo Sowa envisions CAPSI as a facilitator of Africa's future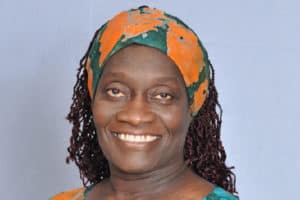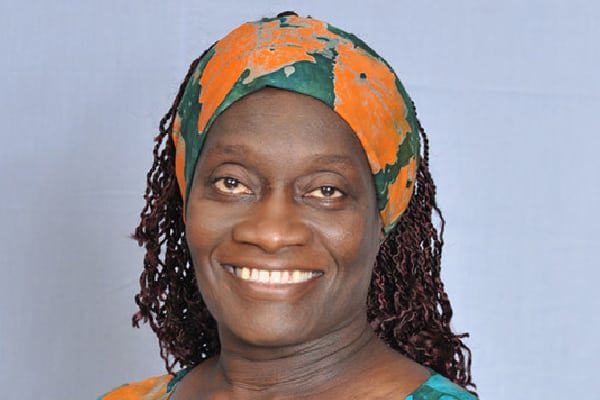 There is much that we have learnt from our rich and diverse African history that we can use to strengthen our continent for the future.  The importance of nurturing communities, celebrating diversity and being deliberate about documenting the richness of our stories in our own voices, enables us to position the continent to prosper with Africans who are empowered with the tools to succeed.
Theo is a respected voice in international social development, whose work has impacted the lives of women and children across Africa. In addition to serving on international organisations boards, Theo leads the African Women's Development  Fund (AWDF), the first and largest women's fund in Africa, that supports women's rights activism and organisations through access to funding, resources and networks. She is also a member of the CAPSI Advisory Board and recently shared her reflections on why it is critical that Africa invest in developing its own narrative around philanthropy and social investment. She shared with us her reflections and vision for CAPSI.
Giving, as a practice, is deeply rooted in African culture with many of us able to share examples of community care and inter–generational support on quick recollection. Africans can tell stories of how families and social groups came together in times of need with whatever resources they had available that resulted in deep and long-lasting outcomes. This nature of giving has always been done as a core value and has proved very sustainable in its application, passed on from generation to generation. However, even with this rich history, the sector of philanthropy is commonly misunderstood to be a Western practice, particularly with the rise of donor foundations.
More notably and critically, philanthropy is incorrectly perceived to be done to Africans to rather than by Africans.  Theo says, "It's really frustrating that there is an incorrect perception across the globe that says that philanthropy is done to Africans, yet our experiences and knowledge show us that Africans have been involved in philanthropy for generations upon generations. And while philanthropy can be vertical in the context of larger foundations, in much of Africa it is predominantly horizontal in its operation.'"
Some of the stories of African giving include that amazing generation of grandmothers who stepped in to care for children at the height of the HIV/AIDS crisis in Africa; the diaspora Africans building communal infrastructure in their home countries; communities that create systems in response to the needs of bereaved members and their families in their time of mourning – almost always a financially and emotionally challenging period. Yet these acts of giving sadly pale when placed next to the volume of  foundations' giving, despite their deep relevance in daily lives. "Sometimes our African elders  had little in the way of material wealth, yet they continually gave from the core to care for their immediate and extended families and communities. The percentage of their giving, when compared to that of some of the more high-net worth individuals, is worth far more; but they are not celebrated as philanthropists who helped change the trajectory of communities and nations," says Theo.
This challenges us to proactively begin changing that perception through storytelling, studying more aspects of African history, and encouraging the traditions of giving in current and future generations.
Theo believes that in this context, CAPSI plays a connecting role as a centre that raises the profile of African giving in a way that is authentic, allows for development and can be celebrated. Through this, future generations of Africans will have a gold mine of knowledge to develop and nurture the practice of giving. She continues, "Through CAPSI, we as Africans have the opportunity to tell our stories around giving while studying and developing the practice in authentically African, nuanced ways."
A major part of what is needed is a change in how society prepares itself for the continual coming of age of its different generations. The meaning of philanthropy as solidarity needs to be deeply understood and practically applied to be relearnt as an integral facet of Africa's history. CAPSI has the resources and capability to capture the traditions of solidarity and mutual support in a way that uses academic analysis, while highlighting practical action. Theo believes that unless this is done with intention, there is a risk that Africa's narrative will be distorted and thus make our rich yet meekly documented history, seem like a myth. With growing access to digital communication platforms, the opportunity to disseminate knowledge through creative and engaging mechanisms allows for wider adoption by younger generations.
Further to this, Theo's wish is to see CAPSI adopt a default mechanism towards human rights where it enables equality in its acts of solidarity. Acknowledging the philanthropy of women, people living with disabilities, LGBTQ communities and other marginalised populations and non-elitist communities will allow CAPSI to be imaginative about how it supports wider issues of equality and diversity. As a progressive institution, CAPSI along with its partners and donors, can play a major role in restoring clarity on giving as a sustainable way of life in Africa, by Africans.