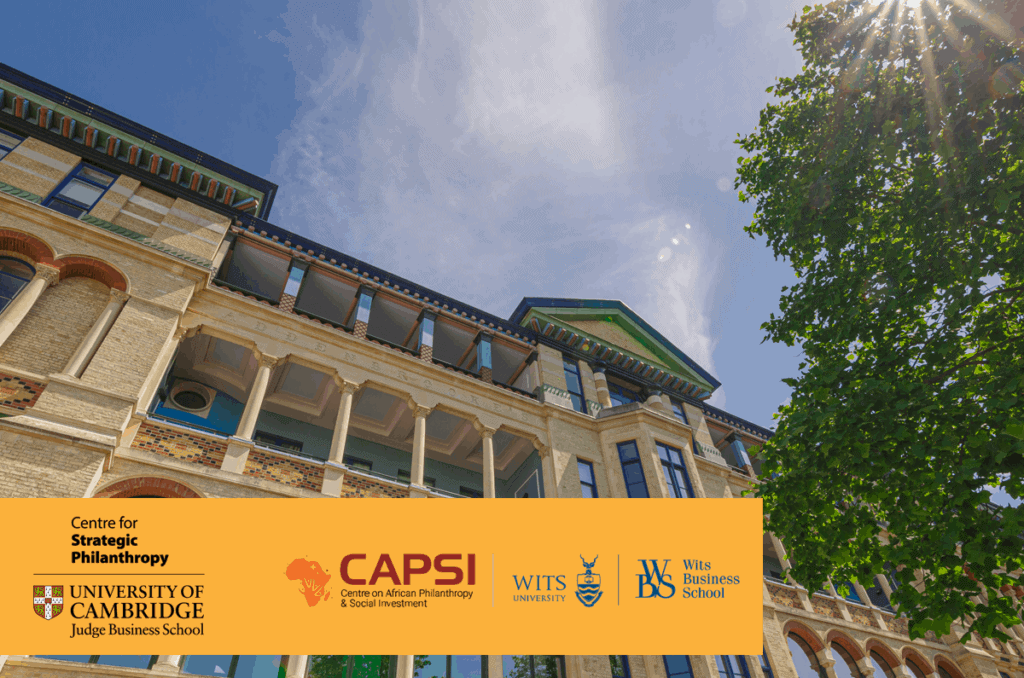 The Centre for Strategic Philanthropy (CSP) at the University of Cambridge and the Centre on African Philanthropy and Social Investment (CAPSI) at the University of the Witwatersrand are delighted to announce a landmark collaborative partnership to further understand the impact of philanthropy across African communities, private sector organisations, foundations, and key individuals.
The partnership aims to increase the development of joint projects between the two Centres to increase theoretical and applied research on philanthropy that meets the standards of academic excellence. Equally, both Centres seek to develop their ongoing education and mentorship programmes and thought leadership outputs, thereby strengthening both their capabilities for analysis and knowledge transfer. This collaboration will better disseminate research and activities that develop models and tools appropriate to Africans' realities and capitalise on these opportunities to firm the role and impact of various giving mechanisms and institutions.
"We are delighted to formalise this agreement between our two Centres. It is an important step in shifting the power dynamic that has been long overdue for the Global South, particularly in the African philanthropic sector." – Clare Woodcraft, Executive Director for the CSP.
"We couldn't be happier to have the Centre for Strategic Philanthropy on board and I am pleased to see our collaborative efforts continue to grow." – Dr Bheki Moyo, Director of CAPSI.
The relationship between the two Centres was established in 2020 through several research and development opportunities, including CSP's ongoing #ShiftThePower seminar series and CAPSI's recent 2nd African Philanthropy Conference.