ACPSI is home to outstanding faculty members and partners dedicated to teaching, increasing understanding, and improving the practice of African philanthropy.
Groundbreaking research conducted by the centre's personnel and affiliates helps to create new knowledge and to fill the gap and limitations in existing knowledge.  Our research and that of other academics will be published in our journal and other international accredited ones.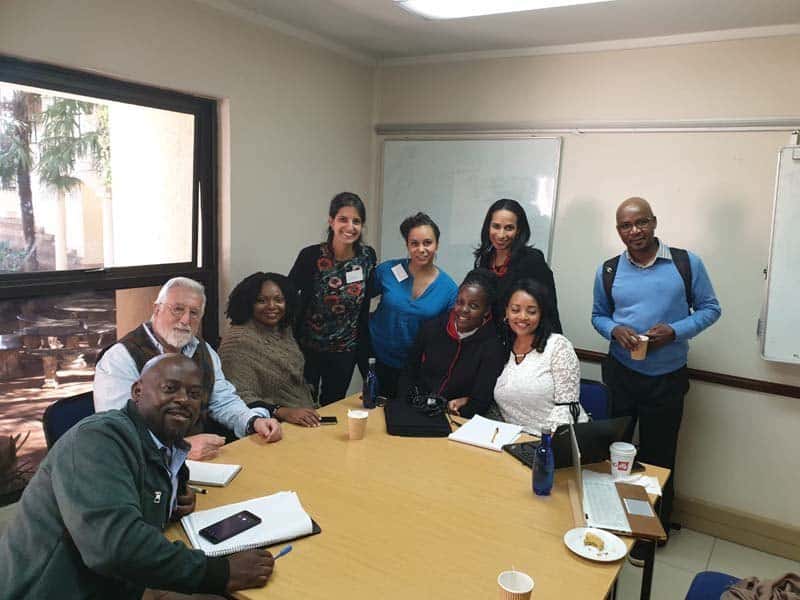 Journal Articles
African
Gifting:
Pluralising
the
Concept
of
Philanthropy
Fowler, A. & Mati, J.M. Voluntas (2019).  https://doi.org/10.1007/s11266-018-00079-z
[button target="_blank" hover_type="default" text="Read the full publication here" link="http://em.rdcu.be/wf/click?upn=lMZy1lernSJ7apc5DgYM8bjh1BUs2-2FBo2hDB1YJM9u0-3D_20lABxH8BmIsLIFYDiX8RTAQa1Mne4t5K78SXwy60Lc7wexLNBrEJjfQ2PTqDNaDg-2BzVQfL4-2FYm2r76S6ldNT2-2Fe33CBNM9ikpBOEVgRDEChMnYdDguQhN3oyEk5QkqZrApiecbGzMfLzT9kfiEPXQSDCO8HJJ7GBkETP1nwX4UQlb35YCD26DVBOQq7na5FF0e0etWe-2BUTKCvAEy7zCCWuTqWjhRb8tonGpPaUsR-2F-2BrF1tEdXcG3rpY2BfZxG9NtS-2B-2Fh-2BkimMgNUSkUMcJIAA-3D-3D"]
Journal
The International Review of Philanthropy and Social Investment
The International Review of Philanthropy and Social Investment is an interdisciplinary, international journal publication that aims to be a platform for cutting edge research on philanthropy and social investment. It is aimed at the academic and research communities and explores the developing field of philanthropy and social investment in Africa and beyond
The need for an African Philanthropy Journal
Despite increasing growth and interest, there is currently no journal with a dedicated focus on research and theory in the field of philanthropy and social investment. This growth is also creating a need for more outlets for publications in the field and with existing journals turning away articles due to lack of space, it is African articles that suffer the most in these cases.
The Aims of the Journal
[vc_row_inner row_type="row" type="grid" text_align="left" css_animation=""][vc_column_inner width="1/2″][vc_empty_space height="100px"][icon_text box_type="normal" icon_type="normal" icon_position="left" icon_size="fa-5x" use_custom_icon_size="no" separator="no" text="Explore this developing field, by conducting primary research on the many forms and dimensions of philanthropy and social investment across the world" image="1572″ text_color="#0a0a0a"][/vc_column_inner][vc_column_inner width="1/2″][vc_empty_space height="100px"][icon_text box_type="normal" icon_type="normal" icon_position="left" icon_size="fa-5x" use_custom_icon_size="no" separator="no" text="Promote the dissemination of knowledge, as well as present new empirical knowledge and develop theory in the field of philanthropy and social investment" image="1576″ text_color="#0a0a0a"][/vc_column_inner][/vc_row_inner][vc_row_inner row_type="row" type="grid" text_align="left" css_animation=""][vc_column_inner width="1/2″][vc_empty_space height="100px"][icon_text box_type="normal" icon_type="normal" icon_position="left" icon_size="fa-5x" use_custom_icon_size="no" separator="no" text="Encompass a broader perspective of this field, by examining it's multidimensional and multifaceted nature" image="1570″ text_color="#0a0a0a"][/vc_column_inner][vc_column_inner width="1/2″][vc_empty_space height="100px"][icon_text box_type="normal" icon_type="normal" icon_position="left" icon_size="fa-5x" use_custom_icon_size="no" separator="no" text="Encourage cross-national and comparative research, as well as interdisciplinary articles, serve as a base for the new teaching and research courses that will be offered by Wits Business School, especially at the Master of Management level" image="1569″ text_color="#0a0a0a"][/vc_column_inner][/vc_row_inner][vc_row_inner row_type="row" type="full_width" text_align="left" css_animation=""][vc_column_inner][vc_empty_space height="100px"][/vc_column_inner][/vc_row_inner][/vc_column][/vc_row][vc_row css_animation="" row_type="row" use_row_as_full_screen_section="no" type="full_width" angled_section="no" text_align="left" background_image_as_pattern="without_pattern"][vc_column][vc_row_inner row_type="row" type="grid" text_align="left" css_animation=""][vc_column_inner][vc_empty_space height="100px"][vc_column_text]
The Scope of the Journal
[/vc_column_text][/vc_column_inner][/vc_row_inner][vc_row_inner row_type="row" type="grid" text_align="left" css_animation=""][vc_column_inner width="1/4″][vc_empty_space height="100px"][icon_text box_type="normal" icon_type="normal" icon_position="left" icon_size="fa-5x" use_custom_icon_size="no" title_tag="h3″ separator="no" title="Case Studies" image="1568″ text_color="#0a0a0a" title_color="#000000″][/vc_column_inner][vc_column_inner width="1/4″][vc_empty_space height="100px"][icon_text box_type="normal" icon_type="normal" icon_position="left" icon_size="fa-5x" use_custom_icon_size="no" title_tag="h3″ separator="no" title="Research Articles" image="1577″ text_color="#0a0a0a" title_color="#000000″][/vc_column_inner][vc_column_inner width="1/4″][vc_empty_space height="100″][icon_text box_type="normal" icon_type="normal" icon_position="left" icon_size="fa-5x" use_custom_icon_size="no" title_tag="h3″ separator="no" title="Reviews" image="1578″ text_color="#0a0a0a" title_color="#000000″][/vc_column_inner][vc_column_inner width="1/4″][vc_empty_space height="100″][icon_text box_type="normal" icon_type="normal" icon_position="left" icon_size="fa-5x" use_custom_icon_size="no" title_tag="h3″ separator="no" title="Insights gathered from practitioners in the field" image="1573″ text_color="#0a0a0a" title_color="#000000″][/vc_column_inner][/vc_row_inner][vc_row_inner row_type="row" type="grid" text_align="left" css_animation=""][vc_column_inner width="1/4″][vc_empty_space height="100px"][icon_text box_type="normal" icon_type="normal" icon_position="left" icon_size="fa-5x" use_custom_icon_size="no" title_tag="h3″ separator="no" title="Special Conference and Event Editions" image="1571″ text_color="#0a0a0a" title_color="#000000″][/vc_column_inner][vc_column_inner width="1/4″][vc_empty_space height="100px"][icon_text box_type="normal" icon_type="normal" icon_position="left" icon_size="fa-5x" use_custom_icon_size="no" title_tag="h3″ separator="no" title="Bi-Yearly" image="1567″ text_color="#0a0a0a" title_color="#000000″][/vc_column_inner][vc_column_inner width="1/4″][vc_empty_space height="100″][icon_text box_type="normal" icon_type="normal" icon_position="left" icon_size="fa-5x" use_custom_icon_size="no" title_tag="h3″ separator="no" title="Original Research" image="1574″ text_color="#0a0a0a" title_color="#000000″][/vc_column_inner][vc_column_inner width="1/4″][vc_empty_space height="100″][icon_text box_type="normal" icon_type="normal" icon_position="left" icon_size="fa-5x" use_custom_icon_size="no" title_tag="h3″ separator="no" title="Available in Digital and Paper Formats" image="1575″ text_color="#0a0a0a" title_color="#000000″][/vc_column_inner][/vc_row_inner][vc_row_inner row_type="row" type="grid" text_align="left" css_animation=""][vc_column_inner][vc_empty_space height="100px"][/vc_column_inner][/vc_row_inner][/vc_column][/vc_row]